Looking for a quiet, country location for a family reunion? A church camp? A school get away? A sports camp? A company retreat? Come to Camp Bountiful!! Camp Bountiful is a beautiful scenic site in the rolling hills of Ohio. We are continuously growing our facilities and improving the options available to campers, families, and visitors. Camp Bountiful is within easy driving distance of Ohio, northern Kentucky and northwest West Virginia; just 70 miles south of Columbus, Ohio and just a few miles off of U.S. 35.
We are a Welcoming Space
Camp Bountiful hosts groups large and small, with a variety of interests, backgrounds, and life experiences. From group events and celebrations, to business trainings and retreats, to sports and band camps, we are a welcoming space for you and yours.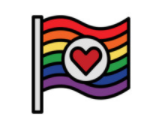 Check out our facilities:
The Lodge is a multi-purpose space including a kitchen, a large area for eating and meetings, bathrooms, a laundry room, and two lofts that will hold a total of 50 people in a dorm type setting. The Lodge has A/C  as well as heating, and seating for approximately 200 people for meals.
Multipurpose Room
Multipurpose Room
Additional housing spaces: The Four-Plex/Staff Cabin has four air-conditioned and heated sleeping rooms with bathrooms. The rooms facing the hillside are handicapped accessible. There are eleven Cabins on the hillside with A/C as well as heat, each sleeping 10-16 in bunk beds. There are three Dorm-style Cabins with A/C as well as heat, each sleeping approximately 25 people in bunk beds. There are also 14 RV spaces with full hookups, and tent spaces are near the bathhouse and have access to electric. There are two bathhouses for those staying in the cabins and campers.
Four-Plex
Cabin
Dorm-Style Cabin
Community & Contemplative Spaces: The Shelter House has seating for about 200 people, and has a raised platform and fireplace; perfect for outdoor worship, meetings, etc. Also featured are the Peace Pavilion, Labyrinth, and Memorial Gazebo.
Shelter House
Peace Pavillion
Labyrinth
Memorial Gazebo
Recreation: Swimming Pool, Basketball Court, and Playground
Swimming Pool
Basketball Court
Playground
Marching Fields: There are two full-sized marching fields with lighting and director's stands.
"I have been to Camp Bountiful for Band Camp 41 times, some of those as a student, many as an instructor. Some of my most cherished memories come from those times. I know the Dublin Scioto Marching Band holds it to be a rite of passage and a dear shared experience to attend camp there."
Jim Gray, Dublin Scioto Marching Band Director
Frequently Asked Questions
[ezcol_1half]
How many people can Camp Bountiful hold?
Camp Bountiful has a maximum of 250 people.
Can individual families come to camp like at a state park?
No. Anyone interested in coming to Camp Bountiful should contact the Camp Managers to discuss their situation.
Can hunters come stay while hunting in other locations?
No. [/ezcol_1half] [ezcol_1half_end]
Is alcohol allowed?
No
What activities are available?
Swimming, hiking, basketball, volleyball, 3 campfire sites (including one indoors) and lots of room to bring your own games to play outside. We also have a labyrinth.[/ezcol_1half_end]